Eco-Club fundraising for the Australian Bushfires!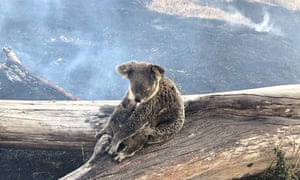 What they are doing...
Eco Club, a thriving group for raising awareness of Ecological issues, has initiated a fundraising campaign to support wildlife affected by the Australian bushfires. They have organised a 'Coppers for Koalas' activity for the children of the School, and also a big book sale! Well done them for taking this initiative!
++ money raised so far++
The boook sale proved very successful, with over £80 raised! We have also 'coloured in' our giant koala picture with coppers, and just as soon as we have counted it we let you know how much that raised!
See the pictures on the left for more!